Finding Neutral Ground In Your Marriage

How approaching your arguments from a neutral perspective will help maintain the health and stability of your marriage for years to come.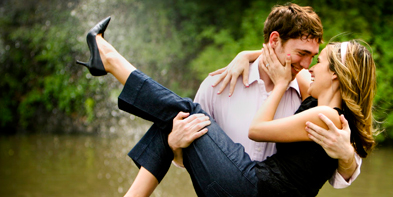 "When in doubt who will win, be neutral." ~Swiss Proverb

  One of my husband's most reliable responses to my often high level of emotionality is, "Can you just be neutral?"

He is a psychiatrist, so he has a lot more practice at finding a neutral objective view.  Yet, even before we each chose our respective professions, he would often find his way back to center with more ease than I. Over the years, as I have learned to lean towards this middle space of witnessing reality without the storm of emotions that literally cloud my view, I have witnessed how my marriage has grown up to not only withstand conflicts, but has given each of us the room to really listen to opposing points of view.
---
MORE ARTICLES
Dealing With A Quick-Tempered Spouse

In marriage, passionate nature shouldn't include one-sided outbursts. Use these tips to deal with a quick-tempered spouse.
Video Games Are Killing My Marriage

Are video games ruining your marriage? Dr. Greco weighs in on one reader's quest to get her husband back.
My Husband Isn't Ready For Pregnancy!

The surprise of having a baby can leave some husband's with feelings of disappointment, angst and anxiety. Learn how to make this moment an enjoyable time for the both of you.
The Art of Negotiating with Your Spouse

3 ways to find common ground respectfully and peacefully after a fight.
Avoiding the Surprise Divorce
Should Wife Be Concerned Over Husband's Boys Night Out?
The (Illusory) Power of, "I'm Right, You're an Idiot"
Has Your Spouse Become Your Enemy?
Disjointed Schedules, Disconnected Dreams
Husband In Ex's Bedroom, Should Wife Worry?
Squashing 5 Common Holiday Arguments
Does Your Spouse Steal the Limelight?
Husband Tries to Save His Marriage After Wife's Affair
Husband: We Are No Longer Compatible
Wife Struggles with Husband's Ex Who Shuns Boundaries
Husbands, Learn To Listen… Better
Inappropriate, Old-Fashioned Parents Cause Fights in Marriage
Stop: Take Your Kid Out of the Conflict
Right or Wrong? Snooping on Spouse's E-mail
Seeking Help Before Separating From Your Spouse
How to Approach Spouse & Make Amends After a Big Fight
Get Your Husband to Stop Lashing Out
Responding Positively to Arguments
Is It Ok to Keep Pictures of Your Ex?
Break the Silent Treatment in Marriage
Giving Your Spouse Some Space
Practicing Anger Management
Anger and Rage In Marriage
Surefire Ways To Avoid Nasty Arguments in Marriage
How to Stop a Smothering Spouse
How to Have a Constructive Conflict
The Bad Influence Club
Tips On Putting Sex Back Into Your Marriage
Get the Affection Back in Your Marriage
Agreeing To Disagree On Politics
How Your First Argument Could Last For 50 Years
Forget Me Not
Cleaning Differences Between Men and Women
Does Your Spouse Have Wandering Eyes?
No One Starts Arguments, No One Wins Arguments
Regaining Your Self-Respect
My Husband, The Pothead
Spending Time With Another
Vacationing Alone
My Wife is Trying to Change Me
Addressing Weight Gain
Valentine's Day Dispute
Who Cares About Valentine's Day?
Letting Go
Fighting Over Sunday Dinner
Taming In-Law Criticism
Maintenance Man
Choosing Whom To Spend the Holidays With
Splitting Time
Checking In With Spouse
When are Kids Old Enough to go Trick-or-Treating Alone?
Marriage in a Rut?
Dinner Dilemma
The 4 Styles Of Disciplining
Baby Boy
Want Children?
The Guardian
The Fight Over TV
Give Me Space!
Junk Food Nation
Switch-A-Roo
Vacation Expectations
Safety Zone
Cleaning Time
Age Appropriate
Materialism Is Bad For Marriage
Spending Your Refund
Loaded Argument
Internet Addiction
Dreading Sunday
The Pushover Initiative
Party's Over
Bridging Tradition
Overstaying Their Welcome
Snowflake Stress
Odd Hours
What Home?
MySpace Misbehavin'
Dress Distress
Too Much Info
Metro Man
We Drink, We Fight
Forgotten Anniversary
Food Fight