Spending Time With Another
Donít automatically assume the worst if your spouse is spending time with a person of the opposite sex.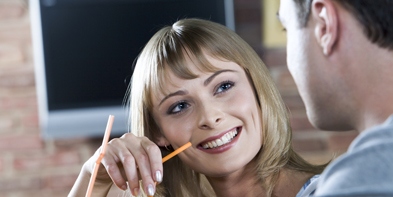 ---
Three years ago, my husband of 18 years met a woman who walks the same four-mile course as he does, every morning. She's married to my agency manager and everybody sees them walking together on Main Street, which has resulted in some embarrassing comments from friends, relatives and strangers! My husband insists he wants to keep walking with her because she has now become his 'friend' and he insists it's harmless and tells me to ignore the gossip. However, if it's so meaningless why does he get so angry and defensive when I ask him to 'cool it' so the gossip will stop?

Ever since the movie, "When Harry Met Sally," no one believes it is possible for a man and a woman to be friends. And, itís human nature to talk about each other. How very uncomfortable for you.

In a recent article, I spoke of work spouses. In that situation, people are spending hours together and sharing pressures and frustrations. Certainly, itís a venue that can be quite tempting. But in this scenario, is there more to it? Itís hard to say. In fact, they may be just friends.

Part of the reason your husband may be resistant to "cooling it," as you put it, is because most people (especially men) donít like being told what to do. It feels controlling to them. And probably the more you ask, the less likely he is to be willing to consider it. Quite frustrating!

To help you assess the situation, consider the following: Does he meet up with this woman at any other time? Has any of his behavior changed? Does he give you any other reasons to feel insecure or jealous? If the answer to each of these is "no," then I wouldnít be too concerned.

Of course, I do not want to overlook the fact that you have directly asked him to stop something that is making you uncomfortable, and his retort does not seem emotionally responsive. At the very least, Iím sure you would respond much better if he understood your feelings.

I do think you ought to let him know that even if he chooses to continue his morning walk with this woman, it feels very disrespectful to you that he is not willing to hear your concerns. A key component to any relationship is good communication. If the two of you can dialogue so that you understand one another and the needs you each have, you might not feel so badly and perhaps he might even make some changes.

More importantly, being able to open up to each other will allow for greater emotional connection. And that will certainly help the two of you go the distance!

Karen Sherman, Ph.D., (www.drkarensherman.com) is a practicing psychologist in relationships and lifestyle issues for over 20 years. She offers teleseminars and is co-author of Marriage Magic! Find It, Keep It, and Make it Last.




---
---
---
Leave a Comment