My Husband, The Pothead
Pot is a common problem in marriage and one that shouldn't be ignored.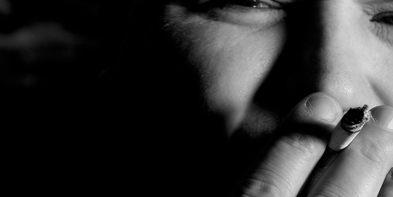 ---
Help, my husband is a pothead! We started out together, but I gave it up a while back and he continued. People say, "It's only pot," and I know it's not that bad, but I don't smoke it anymore and I see how unmotivated and lethargic he gets. He says he'll stop, but he hasn't. I don't want to be a nag but it's starting to get to me. Let me know what I can do.

Being a "child of the '60's," I can certainly appreciate the comment, "It's only pot." But there's really much more to this issue before one can easily dismiss it.

One criterion for assessing whether a behavior is functional or not is to consider whether one is doing that behavior to an extreme or out of balance with other behaviors. Anytime someone does anything to an extreme, it does raise a question of addiction. Addictions are a way of escaping or not dealing with some other issue. Certainly people are familiar with the "hard" addictions like gambling, drinking or using drugs. But people can also be involved in "soft" addictions like workaholism, shopaholism, etc. In any of these situations, the behavior in moderation is fine; it's when the person does it too much that it raises a "red flag."

Whenever someone writes in with a query, it raises lots of other questions for me. You state that your husband is a "pothead." So, my first thought is exactly how much pot is he indulging in? Understand that each person will have their own perspective. What may be an extensive use to you may be minimal to him. Is he smoking occasionally in an analogous manner to social drinking? That is to say, does he only use it when he is with friends and when he is out socially, say on the weekends? Or is his usage on a much more regular basis, perhaps not even tied into social events and done when he is alone? If it is the latter, then I can certainly understand your concern.

Since I have dealt with this very same concern in my practice, I want to be fair and present what might be his thought process. He may believe that he is not acting any differently than he ever was—he has not changed. Initially, this was a behavior you both engaged in and that it is you who has changed.

But getting back to the issue that you raise, you also say that though he states that he will stop, he doesn't. It may very well be that he is having difficulty stopping because of a psychological dependence. By that I mean that there is a need on his part to avoid something. Understand that this is likely not being done on purpose and you would want to address this concern with him compassionately.

This is a complicated matter because it may involve a more serious underlying problem. As I suggested, try to in a caring way, explore with him if pot smoking serves some purpose for him. Perhaps he would be open to getting some help. If you present this in an understanding way, you won't be seen as a nag.

Finally, the other main issue is how his behavior is affecting your relationship. At the very least, you state that when your spouse uses pot, he becomes "lethargic and unmotivated." From what you indicate, you have let him know your feelings on this matter yet he continues to smoke. It is understandable that you would feel disrespected by his lack of consideration.

If there is no other issue, then you do need to let him know matter-of-factly that this is a behavior that really makes you uncomfortable and that his refusal to minimize his use sends a message to you that he doesn't care about or respect your feelings.

Sometimes, in relationships there are tough matters that must be dealt with. But the sooner you deal with them, the better it will be for the relationship.

Karen Sherman, Ph.D., (www.drkarensherman.com) is a practicing psychologist in relationships and lifestyle issues for over 20 years. She offers teleseminars and is co-author of Marriage Magic! Find It, Keep It, and Make it Last.




---
---
---
Leave a Comment