Regaining Your Self-Respect
The lack of respect from a spouse could be the first sign of major trouble ahead.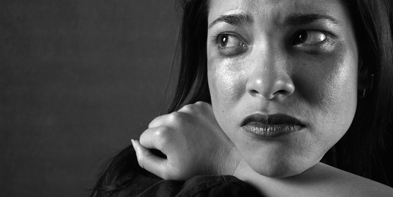 ---
My husband always makes me think I am stupid. He has broken my self-confidence and my self-respect. He fights with me in front of his parents and makes me feel like a total idiot. He says that he loves me more than anything, so why is he doing all this to me? I am looking for away out of our marriage but he won't let me. What should I do?

I'm really glad that you wrote in about this matter. You are smart to realize that it is a situation that needs attention and by my addressing it with you, I will hopefully be helping many other women in the same scenario.

The number one factor that is needed in a relationship is respect between the partners. Though you do not spell out the details, my guess is that your spouse is making verbal statements that lead to you feeling stupid. Clearly, he is not exhibiting respect for you; as you say, he has broken your self-respect.

The fact that he fights with you in front of his parents is not only disrespectful, it is also humiliating. At a conference workshop about affairs I once attended, the speaker indicated that there were two situations that were more of a breach to the relationship than an affair. One was if your partner revealed something very personal and you then threw it back at them during an argument. The other was if you humiliated your mate in public. You have every right to be upset, as his behavior is a breach in trust.

Though you do not offer many details, I will say that unfortunately this sounds like the beginnings of a battering situation. If he has not already done so, it is likely that he will start insisting that you are cut off from others that you are close to. This will then foster you having a greater dependency on him.

Though either spouse can be the victim of battering, generally it is the wife. There does seem to be a pattern that is typical of battering. In your case, your husband will be very demanding yet continue to find fault with things you do. When you make "mistakes," he will become incited and eventually violent. Afterward, he will apologize profusely, begging for your forgiveness and telling you how much he loves you. For a period of time, there will be a "honeymoon" phase that will feel really pleasant, but then the cycle starts again.

As a relationship expert and a marriage therapist, I generally advocate for a couple to stay together. However, the exception is when the relationship is violent or toxic. You are right to want to leave this marriage. However, do not expect that he will agree to this or understand you. You will need to get the support of your family and/or friends. Also, there are many agencies that help with this type of a situation; you can find them in your phone directory or on the internet.

On a final note, in order to be fair, I may be reading too much into what you have presented. You may want to ask your husband to go to couple counseling with you. You will want to work with someone who uses and educational or skills-based model. Of course, in order for the work to be helpful, your husband has to be willing to not only attend sessions but open to making changes.

As I said initially, this is a very tough problem. It's very important you have recognized that you are not being treated well and want to do something before this gets too out of control. I send you my best in resolving it in a way that will be the most beneficial to you.

Karen Sherman, Ph.D., (www.drkarensherman.com) is a practicing psychologist in relationships and lifestyle issues for over 20 years. She offers teleseminars and is co-author of Marriage Magic! Find It, Keep It, and Make it Last.




---
---
---
Leave a Comment