Wife Wants to Die with Ill Husband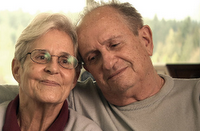 Betty and George Coumbias of Canada have been in touch Dignitas, a Swiss assisted suicide group. The reason is that assisted suicide is legal in Switzerland and George is ill. Betty, however, is prefectly healthy and wants to go if George passes, which is where the controversy lies. Dignitas came under fire last year for helping a 23-year-old Briton commit suicide after he was left paralyzed by a rugby injury, but was not terminally ill. So is it unethical for Dignitas to help Betty take her life if she wants to if/when her husband goes? We'll keep an eye on the news and see how this story plays out. In the meantime, we'd love to hear you weight in on the message boards.
Click here to read the complete article.
Labels: commentary, health, news, real people