Sex Patch for Women Doesn't Work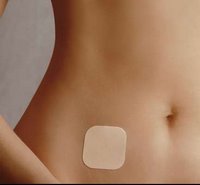 Procter & Gamble has created a patch called Intrinsa that increases testosterone levels in women. The patches were denied use in the U.S. back in 2004, but have been used in London. A review released on Tuesday found that the patches appear to not do much to boost a woman's sex drive after menopause and their long-term safety is unclear. The trials were conducted on 4,000 women and only lasted for six months, which is why long-term effects are still unknown. Some women did report small improvements in their sex drive, but so did others who were recieving a placebo. I guess to boost the sex drive it's back to Marvin Gaye.
Click here to read the complete article.