How Pornography Harms Your Marriage: 7 Startling Truths

Porn has become more accessible than ever and couples should be aware of the potential pitfalls of regular viewing.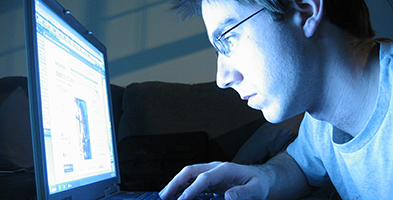 Letís be real. Pornography is a problem. It pops up on your computer. It is available on your phone. If you watch TV, itís almost impossible to escape the stream of images that are borderline pornographic. If your television subscription offers more than the basic channels, itís likely that you, your spouse, and your children have easy access to pornography on your big screen. In truth, porn might keep your spouse in the bathroom a bit too long. It might interfere with your sex life. It might change the way you view your partner. It might make you think that itís so much easier to have a relationship with a porn image instead of a real life partner.

---
MORE ARTICLES
4 Ways To Become Sexually Free

Marriage provides a unique safe space to explore your sexual self and to grow.
What a Healthy Sex Life Can Do for Your Marriage

Sex is one of the few acts in marriage that distinguishes it from other relationships in your life. Here are 5 reasons why sex shouldn't be ignored.
Belonging to Your Erotic Self

Sometimes spontaneity requires planning, like the effort needed to dig up and reclaim a favorite song buried in your soul.
Learn to Awaken Your Sexual Senses

Lean how opening up your senses will make you a better lover in more ways than one.
Relaxing: The "Big Lebowski" Approach
Heal & Grow Through Sexual Fantasy
Can Submission Be Sexy?
The Divide Between Food and Sex
Infidelity and Advertising: The Reality Itís Not
Open Your Sexual Dialogue
Seeking Grateful Sex
The Health Dangers of Some Personal Lubricants
The Importance of Learning How To Receive Love
Foreplay Magic: Just a Fingertip Away
7 Valuable Benefits of Touch
2 Basic Skills to Make You Sexier
4 Steps to Restoring Intimacy in Your Marriage
Savoring Sex
What Really Drives Men to Cheat
How Common Are Affairs?
How Love Connects the Universe
Fifty Shades of Grey: Recreating Erotic Consciousness
Finding Love In Yourself and In Your Marriage
Allow Your Marriage to Open Up to Pleasure
More Reasons to Schedule Sex: The Power of Anticipation and Resolving Radically Different Libidos
Marriage: Healing Container of Love
Transcendent Orgasms
Make Your Spouse Your Everyday Valentine
Your Brain on Sex: Deep Healing of Sexuality
10 Tips to Heal Your Love
An Education in Gratitude
Marriage Boot Camp Ė Week 5: Endurance Training for Love
Marriage Boot Camp - Week 4: Conditioning Your Lovemaking Response
Making Your Desire Authentic by Wanting It
14 Ways to Keep Romance Alive
How Do You Kiss?
Start Foreplay by Doing Chores
Poisoning Sexual Desire in Marriage
Laying the Groundwork for Love
Needs Versus Wants In Marriage
Change Your Marriage (and Sex Life) in Minutes
Growing an Organic Orgasm
The Rules Of Social Kissing
Fulfilling Sexual Fantasies
The Power of Positive Thinking
A Call To Forgive
On the Edge of Forgiveness
8 Ways To Revitalize Your Sex Life
Growing an Organic Orgasm Together
Lingerie vs. Candy on Valentine's Day
Valentineís Day Tip for the Ladies
Valentineís Day For Men
Valentineís Day Resolutions
Find Your Passion This Valentineís Day
Lifting the Mystery (Part 5)
Why Orgasm Is Important To Your Marriage (Part 4)
Orgasms: 5 Steps To Getting There (Part 3)
The Center of Letting Go (Part 2)
Affairs: The Ultimate Challenge
The Mysterious Orgasm (Part 1)
3 Steps to Good Sex
Regenerating Your Life In The Bedroom
Rebuilding Trust After an Affair
Dealing With An Affair: Moving from Pain to Recovery
Making a Habit of Love
Tantra for the Uninitiated
The Art of the Love Letter
A Bold Love