10 Steps to Eliminate Resentment in Your Day

Donít let resentment weigh you down. Instead, apply these 10 steps to help lift this burden off your shoulders.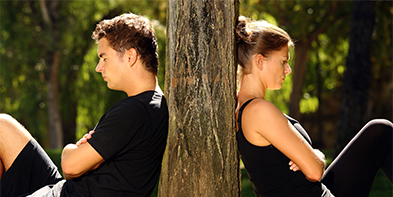 Most of us have experienced some level of resentment at one point or another in our lives. Many of us may feel resentment often, maybe even constantly. Resentment can spiral out of control, fester in our lives and begin to take over our thoughts, actions and even our wellbeing. Resentment can overwhelm our innate sense of joy and ease.

How do we overcome these feelings and regain contentment and peace of mind? Here are 10 steps to help control the downward spiral of resentment.
---
MORE ARTICLES
What Love Is and What Love Isnít

People often equate love with many things, but in a marriage what defines love is clarity. Here are 10 points to take into consideration about the love you give and receive.
10 Tips to Create Inner Harmony

Take a step back and regroup with these 10 ways to bring inner harmony to your days ahead.
10 Steps to Healing from Word Wounds

Negative words can leave a lasting impression. Use these tips to get past the hurt and back into the positive.
10 Girls Night Out Tips

Itís nice to reconnect and get together with your friends. Use these tips to make your next "girls night out" fun and memorable.
10 Ways to Handle Life Changes with Courage
Finding Peace While Realizing Your Dreams
10 Tips to Be a Good Neighbor
10 Tips to Engage in Civil Political Discussion
Office Holiday Party Etiquette
10 Questions Answered on Holiday Boundaries
Top 10 Issues that Can Make or Break Your Holiday Season
Helping Friends With Kids Navigate Divorce
How to Make Friends
10 Tips To Balance Your Life & Find Happiness
10 Hospital Etiquette Tips
10 Tips For Traveling Husbands to Keep Their Marriage Strong
10 Tips for the First Day Back to School
10 Qualities of Great Marriages
Tailgate MVP Etiquette
How to Accept an Apology
10 Ways To Keep Your Marriage From Failing
How to Effectively Apologize
10 Tips: How To Be A Great Stepparent
The Etiquette of Dealing with the Ex
10 Tips On Gym Etiquette
Top 10 Tips on Carving a Pumpkin
How to Throw a Great Summer BBQ