What Is Wrong With Millennial Credit Scores?

New study shows that Millennials are ditching credit cards, but face uphill battle when seeking credit scores.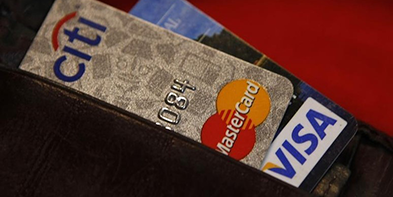 Millennials get plenty of recognition for frugality and their desire to share everything from cars to clothes, but they also have the lowest average credit score of any generation, according to a new study.

The average millennial credit score is 625, and 28 percent of them are ranked below 579, says NerdWallet, a personal finance website. In the world of credit scores, anything above 660 (out of 850) is considered good.

---
MORE ARTICLES
Couples Are Clueless About Spouse's Salary

Today's economy has shifted how we make money, which makes predicting earnings difficult for couples.
Younger Wives Are More Passive In Money Decisions

A new study shows that Gen X and Y women are less likely to make household financial decisions than current older generations.
Big Tipper

Which gender do you think leaves the better tip? You may be surprised.
Holiday Numbers

With the holiday buying season comes a slew of interesting factoids.
What's Hot for the Holidays?
Flying the Unfriendly Skies
Drink For Raise
Richer or Poorer?
School Funding
Ditching The Heels
Gas Is Up, So Is Travel
The New Face of Retirement