10 Ways to Give your Lover the Best Valentine's Day Ever Without Spending a Dime

Here are 10 quick and easy ideas that convey your true love.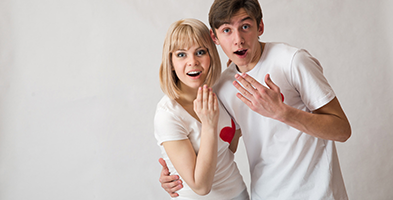 There is no other time of year when there is more focus on the romance in a personal and intimate relationship than that of Valentine's Day! The usual candy and flowers have become a ho-hum way of saying to one's lover that he or she is loved and cherished. It's predictable and stale. Keeping a relationship fresh and alive is critical to keeping a marriage or long-term relationship ever-new and thriving. Many marriages fail because a couple is not implementing change, instead they are sticking to the same old routines and that is quite evident when it comes to gift-giving. With that in mind, I strongly suggest each of us get creative in how we can make our significant other feel truly special on that designated day in February.
---
MORE ARTICLES
Beds for Newlyweds: 7 Tips for Buying Your First Mattress Together

A lot of fights are created and solved in bed, here are a few things to look for when buying a new one.
Best Online Buys for Married College Students

Four ways to save online for your college essentials.
Halloween Savings Tips on Costumes, Candy and Decorations!

With Halloween just around the corner, here are some great money-saving tips.
14 Ways to Celebrate Valentine's Day on a Shoestring Budget

Start early and use this as your guide to celebrate this Valentine's Day right!
Tips and Ideas for Crafting Unique Christmas Gifts
5 Ways To Keep Warm
Things That Melt
Baking Gear
Relaxing in the Shade
Helping the Green Thumb
Water World
Casual Summer Fashion
An Affordable Putt
Hideaway
Double Play
Fitness On the Cheap
Desk It Out
Spruce Up Your Home
Baby You Can Drive My Car
Affordable Portable Hardware
Holiday Grab Bag
Nothing to Wine About
Sounds Like a Bargain
Budget Pet Gear
Halloween Deals
Cheap Summer Fashion
Vacation Gear Under $100
5 Kitchen Countertop Items Under $100