Perfect To A Fault
Are you a perfectionist? Do you drive your spouse crazy because of it? Dr. Fiore explores the possible causes of perfectionism and offers ways to not drive your spouse crazy.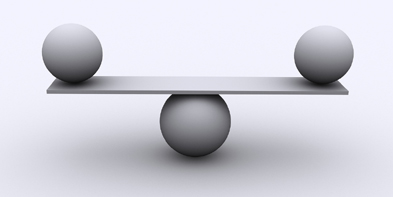 ---
Why do I aggravate my spouse by trying to be perfect?

Perfectionism can be an attempt to make yourself invulnerable to criticism and rejection by putting in extra time with the hope of avoiding mistakes and pleasing everyone. It is also a refusal to accept (that is, denial of) your human limits and your vulnerability to any number of mistakes, criticisms, and the fact that you can't please everybody—especially when it comes to your spouse.

A root cause of perfectionism is the belief that your worth is determined by the opinion of others and by what you accomplish or fail to accomplish. While striving to be perfect can mean that you have a low opinion of yourself as a normal human with limits, it can show itself as arrogance, superiority and self-righteousness for maintaining stricter criteria than others maintain.

Perfectionism's Negative Effect on Your Marriage

If you put yourself above your spouse and others, you isolate yourself and deny your dependence and interdependence on people who you regard as inferior or less than perfect. I'm not saying you shouldn't try your best at things, but by telling yourself that you must be perfect before you can be happy with yourself, you're making impossible demands that will cause you to feel chronically stressed. To perform optimally, you must be alert but relaxed and feel safe from your own self-threats and criticism.

Perfectionism also leads to workaholism—constantly working without regard to priorities––and its cousin, procrastinating on finishing and completing work for fear of having it judged imperfect. Workaholics, perfectionists, and procrastinators tend to believe their worth as a person will be judged—not just their work. That is, they lack a solid sense of self-worth that is independent of achievements and the opinion of others.

How can I overcome perfectionism?

The essential cure for perfectionism is to accept yourself as a human being with human limits and human vulnerability to mistakes and criticism. Instead of striving to be perfect, you can strive for excellence and for being perfectly human. Many perfectionists must first go through the emotionally step of forgiving themselves for being merely human and not god-like, before they can accept themselves.

Accepting yourself as a human being is a powerful act that can quiet those anxious parts of you that have feared your demands and criticism. It is equally important to give yourself innate worth that is independent of achievements and the opinions of others. Maintaining a solid sense of your worth will also improve the quality of your work and the speed with which you complete it. After all, you'll just be doing the job without having to defend your worth by striving to do it perfectly.

It becomes easier to overcome perfectionism if you acknowledge that as a human being you have a natural drive to improve and develop to a state higher than animals and reptiles. It is in your human nature to evolve and advance; you don't need to push yourself to be perfect. It is quite enough of a challenge to just fulfill your true human potential.

You may find it hard to believe, but your spouse will still love you if you stop trying to be perfect. This will take trust and experimentation. But from my clinical experience, I would guess that your spouse will find your new humility to be endearing and even more lovable than your former need to be perfect.

Dr. Neil Fiore is a psychologist practicing in Berkeley, CA, a coach, a speaker, and author of Awaken Your Strongest Self: Break Free of Stress, Inner Conflict, and Self-Sabotage [McGraw-Hill, 2006]. You can find Dr. Fiore's "Free Articles & Tips" at www.neilfiore.com. His bestselling book The Now Habit is revised and available on CDs at iTunes "Audiobooks" and at www.audible.com "Self-Development."


---
---
---
Leave a Comment