I

t's no coincidence that the timeline of the emergence of California's Central Coast as a world-class winegrowing region runs parallel with the establishment of J. Lohr Vineyards & Wines. Founder and Proprietor Jerry Lohr is one of the region's pioneers.

Jerry grew up in a close-knit farming community in South Dakota and had always been knowledgeable and intuitive about optimal crop-growing conditions. In the mid-1970s, when he decided to grow winegrapes in California, Jerry's instincts led him to two regions located about 75 miles apart along the Central Coast. He chose Monterey County's Arroyo Seco for its cool, windy climate and rocky soils as ideal for Chardonnay and Paso Robles with its diurnal temperature spreads of nearly 50 degrees and rich soils for Bordeaux varieties.

Jerry's precedence along with a passion for hard work have since made J. Lohr Vineyards & Wines one of California's most renowned wineries. Now guided by the acumen and commitment of a second generation of the Lohr family, J. Lohr is dedicated to producing flavorful wines that are the finest examples of quality from their chosen appellations.

Jerry's daughter Cynthia, who now works as the winery's Trade and Brand Advocate, attributes this to many things besides her father's tenacious nature. "We've upheld strong relationships that are based on our core values and have kept a focus on controlled product growth and the fiscal health of our wineries and vineyards," Cynthia says. "We've circumnavigated fads in favor of staying true to our vineyard-driven wines, which has given us enormous staying power and has also allowed us to retain consistency and quality from vintage to vintage. Most of all, we're fortunate to have many passionate fans and wine club members who have grown up with J. Lohr over many years and are still celebrating with us."

Recognizing the importance of their most loyal consumers, the Lohr family decided to create a special tier of wines in their honor. "We wanted to reward their loyalty with an intimate gift—a gesture of our appreciation," Cynthia says, "and thus J. Lohr Gesture was born."

Among the first J. Lohr Gesture bottlings was a Mourvèdre. "We had recently begun planting in our westernmost vineyards in Paso Robles, and our longtime Director of Winemaking and now President/COO Jeff Meier and Red Winemaker Steve Peck wanted to plant Rhône varieties," Cynthia says. "I can still taste our debut J. Lohr Gesture Mourvèdre with its supple silkiness and plush aromatics and mouthfeel."

The composition of each Gesture wine is left to the winemaker's discretion, and the wines in this tier are often greeted with high accolades. Recent vintages range from several single varietals to two intriguing blends: a silky Roussanne, Grenache Blanc, Viognier (RGV) and a captivating Grenache, Syrah, Mourvèdre (GSM). As confirmation of its appeal the 2014 J. Lohr Gesture Viognier was awarded Best of Show in the white wine category and other regional attributions at the 2016 California State Fair.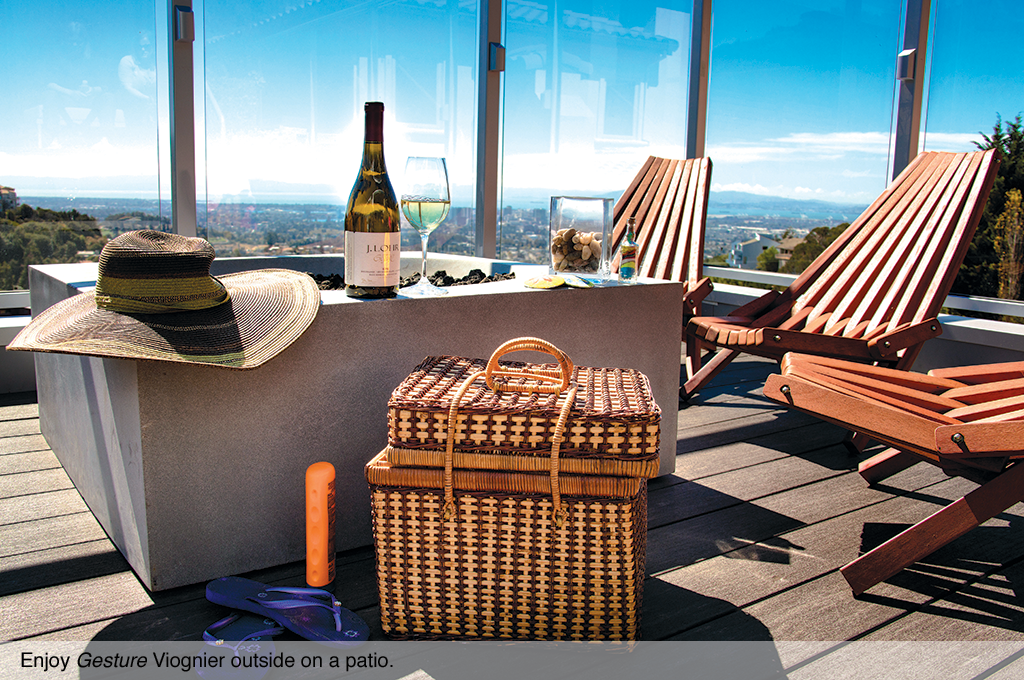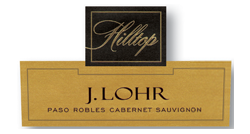 What to Buy




'15 Gesture Viognier - $30


Orange blossom, honeysuckle, nectarine, baking spices



'15 Gesture Grenache Rosé - $18


Asian pear, strawberry, with berry sorbet finish



'14 Gesture GSM - $30


Intense strawberries, candied fruit, fennel bulb, nutmeg



Special Notes


"It's our hope that when a bottle of J. Lohr Gesture is opened, our family's story is released—along with our gratitude." ~ Cynthia Lohr, Trade and Brand Advocate.



Contact


Paso Robles Wine Center
6169 Airport Rd.
Paso Robles, CA  93446

San Jose Wine Center
1000 Lenzen Ave.
San Jose, CA  95126



Phone:

805-239-8900


Email:

prwinecenter@jlohr.com


Website:

jlohr.com



Wine Centers:

Open Daily 10-5

Touring & Tasting is a media company that produces a wine and travel magazine and is also partner in the Hitched Wine Club.