While you could settle for a Disneyworld vacation—and your kids would probably appreciate it¬—there are plenty of other options for family summertime getaways. We've compiled a list of eight great locations around the country, and one in the Caribbean, that'll have a little something for everyone in the family and maybe take you someplace you hadn't thought of going before.



Hilton Head Island, South Carolina


www.hiltonheadisland.org
With plenty of options for kids and couples alike, Hilton Head Island offers a great East Coast seaside vacation. There's plenty of wildlife to see—check out Pickney Island Nature Preserve, The Sea Pines Resort Nature Center, alligator boat tours, dolphin watching tours and forest preserve walking tours—and you can choose to lay at the beach or hop on a bike, kayak or other seafaring vessel to see the sights and have some family fun. The island also has plenty of kids' camps, which will give you some precious time alone.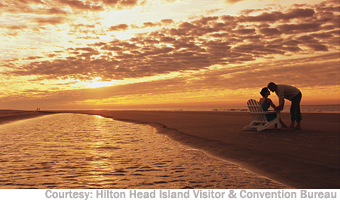 The Pocono Mountains, Pennsylvania


www.800poconos.com
Remember how much fun the Poconos looked in Dirty Dancing? Minus the whole family drama and abortion subplot, of course. Well, the Poconos are experiencing a surge in development and growth, with new resorts, dining options and activities. Northeastern Pennsylvania offers plenty of outdoor summer activities, from hiking to rafting to biking, fishing and horseback riding. Non-nature sights to see include the "Birthplace of the American Railroad," Native American Historical sites, a salute to the Pennsylvania Dutch, and the Victorian town of Jim Thorpe. And if you don't feel like splurging on a big resort, consider staying at one of the area's many campgrounds.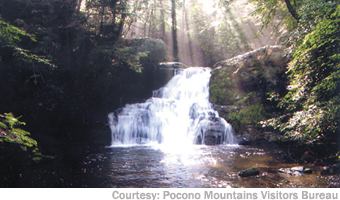 Chicago, Illinois


www.choosechicago.com
As if Chicago's world-class museums, big-time sporting events, tallest-in-the-country buildings and scenic lakefront weren't enough, this summer it's offering something a little extra. The Windy City's hosting Art of Play (www.artofplaychicago.com), a citywide celebration of more than 150 events featuring toys, games and the spirit of play, from June 1 through September 30. And don't miss Niki in the Garden, an exhibition of 34 giant mosaic sculptures that you and your kids can climb on. You'll also find giant-scale versions of your favorite games, like Candyland and Checkers, and you can even sign up for Game Inventors Summer Camp.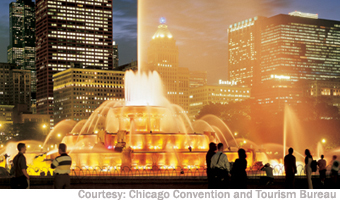 The Idaho Panhandle


www.visitidaho.org
Even if you don't love potatoes (Though who can really resist french fries?), you might just fall in love with Idaho. It's full of breathtaking untouched wilderness and opportunities for rugged adventure. There's mountain biking in the Selkirk Mountains, kayaking on the Clark Fork River Delta and a beautiful beach on Lake Pend Oreille. And if you want some manufactured thrills, you can visit Silverwood, the Northwest's largest theme park. Idaho's panhandle is also a favorite for photography buffs—and it'll make the perfect background for your holiday card.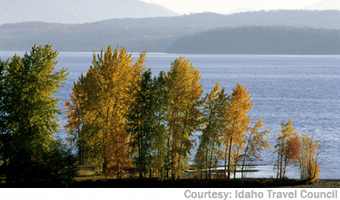 Colorado Springs, Colorado


www.visitcos.com
Set at the base of the Rocky Mountains, Colorado Springs holds plenty of adventure for a thrill-seeking family. The Royal Gorge Bridge and Park features the world's highest suspension bridge, the world's longest single-span aerial tram, the world's steepest incline railway and the world's highest skycoaster. The way-up-there theme continues at the zoo where you can feed the largest giraffe herd in the world. And then you can venture deep underground for a lantern-lit tour of Cave of the Winds. There's even more dramatic scenery nearby with Seven Fall, a breathtaking waterfall, and Garden of the Gods, a park full of towering sandstone formations.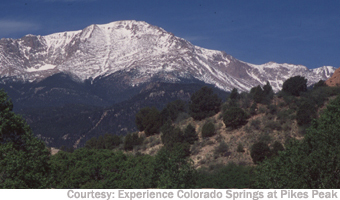 Lake Powell, Arizona


www.lakepowell.com
Think your family could survive a week on a boat without throwing anyone overboard? Try renting a house boat and cruising on Powell. You can traverse the lake's towering red rocks, explore its countless coves or simply soak up the sun. And while houseboats are a popular option, you can always camp out on dry land or stay at a hotel. Other nearby attractions include Antelope Canyon and Rainbow Bridge National Monument. And, the outdoorsy area is perfect for bringing your pets along.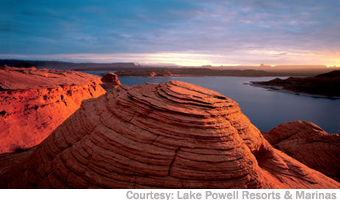 Monterey County, California


montereyinfo.org
Take your aspiring marine biologists to California's Monterey Peninsula to check out the world-famous Monterey Bay Aquarium. Then go exploring the coastal tide pools and check out the sea lions lazing on the beach. You can also check out a piece of California's history by visiting the Carmel Mission. Don't forget to have a great glass of California wine with dinner at one of the area's many top-notch restaurants, and consider making the drive up to San Francisco if you're looking to add a bit more fast-paced excitement to your trip.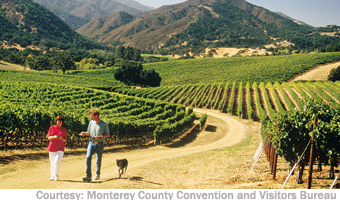 The Dominican Republic


www.dominicanrepublic.com
Only a two-hour flight from Miami, the Dominican Republic is one of the easiest Caribbean islands to reach. It hosts a number of all-inclusive, family-focused resorts that have everything from skateboard ramps to teen lounges to kid-friendly cuisine. Christopher Columbus' first landing spot in 1492, the island hosts the New World's first cathedral, university and hospital. And it has plenty of opportunity for adventure and discovery for your family, with monster truck safaris through sugar cane fields, whitewater rafting, snorkeling and more. And though the country's primary language is Spanish, there are plenty of English-speakers, making it easy to get around.