Wired Commitments
Numbers show spending too much time with the computer will have an adverse effect on your marriage. So compromise and live better.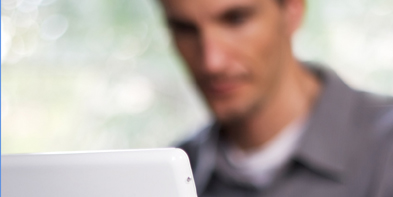 ---
When Darcie Rowan's mother-in-law called to ask about her son, Darcie exposed their open marriage. "I told her he was with his 'girlfriend' in the other room," Darcie says. "After the call from his mom, we had a discussion about his 'affair.' "

Like a lot of spouses these days, Darcie's husband, Tony, had been preoccupied with his tech toys. According to a new survey by Support.com, 65 percent of consumers are spending more time with their computers than their significant others. That number doesn't surprise Darcie, who watched her husband become obsessed with both his computer and loading things onto his iPod. "He realized he had been spending weeks away from me. Now we both laugh about the incident, but he still refers to his iPod as his 'girlfriend,'" Darcie says.

Darcie and her husband were able to realize these computer habits were taking him away from spending quality time together, but author Bruce Mulkey says couples should, "Set aside specific times for being on the computer and times when the computer should be turned off." He and his wife, Shonnie Lavender, are co-authors of I Do! I Do! The Marriage Vow Workbook. "For example, Shonnie doesn't turn on her computer on Sunday," he says.

According to the survey, not only are most people just wasting time on their computers, but a good portion of this time is spent trying to fix their computers. The research shows the average consumer has experienced computer troubles eight times over the last three years. And still, the average American is wasting 12 hours per month due to problems with their home computer; that's half a weekend per month, and considering the recent release of the Microsoft's Windows Vista operating system, the numbers are sure to climb .

So remember to step away from the computer every now and then, and share some special time with that man or woman in your life. It could mean a lot less trouble in the end.


---
---
---
Leave a Comment