Holiday Spending
Holiday spending could put you in the red come January. Let Financial Therapist and Wealth Advisor Brian Brogan show you ways to keep the holidays somewhat green.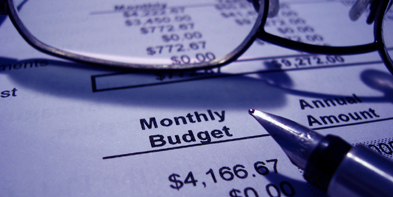 ---
Attention holiday shoppers, having a game plan before you hit those stores at the mall or online can reduce your stress and increase marital satisfaction with your spouse. There is a strong force out there that is influencing all of us and itís not the "Yoda Jedi" type. I am talking about the marketing with which we are inundated, trying to force us to spend more than we want during the holiday season. Top marketing firms are specifically hired to try to separate you from your money during these emotionally filled times of year. Itís my strong belief that money and emotions are two separate entities, that when not in accordance with each other may lead to a perfect storm of spending. This leaves in its wake a not so good feeling come January.

When couples start to tackle the idea of holiday spending for gifts: Christmas trees, decorations, food and spirits; this would be the ideal time to take 15 minutes with each other and discuss a spending plan for the upcoming weeks. What is the plan? How are most couples handling it during these times? For many new couples who are combining their spending, this is a great time to discuss the differences in how the other did things in the past and try to develop a new team approach to gift giving. But whether you are newlyweds, or celebrating your 50th anniversary, there is a simple plan you can follow so that the season is merry and bright and not stress-filled and tight.

You should first establish an overall spending limit for gifts and other miscellaneous items mentioned above. Many experts speak about outcome planningóhere, our desired outcome is to give gifts that are personal, heartfelt and fit economically within the budget. For many couples this means establishing a hard dollar limit and co-authoring a list of all who will receive a gift this year. This is followed by a cost range for each gift thatís $25 to $100 for example, depending if itís in a context of a Pollyanna exchange or one gift per family member. The simple equal dollar example is something like $500 divided by ten people, which equals $50 per gift. Some couples may exclude themselves from the list due to the fact that their gift may cost more or may be a joint gift i.e. something for the home.

Once you both know who and how much, then itís time to develop the "action step" or approach to the spending. Here is where you decide to use one method of payment in order to consolidate and track the amount spend. The three most common ways are cash, debit cards and credit cards. There are benefits and risks to all three so a little research here may go a long way.

For some, cash is still comfortable and a strong motivator to stay on target as the cash leaves ones hand. The debit card is like cash but safer, in that cash is zapped out of ones account at the point of purchase, but may offer rewards. Credit cards are preferred by most due to the fact that they may offer rewards, security and flexible payments if cash is not available at the time of purchase. I will not endorse one specifically although there is a saying that "Cash is King" which means cash or debit is best. But for many who are able to pay off their balances in full every month, even during the holidays, the credit card with the most rewards offered would be acceptable. For example, the last Advice column discussed investing for college and Fidelity has just launched a new Fidelity Investment College rewards American Express card which offers 1.5% on all purchases to go directly into a 529 college plan of your choice. This is the second of such cards to come out of Fidelity and one I would recommend. Whichever method of payment is used, both spenders should use the same one in order to track the total amount spent.

These tips should place you in the drivers seat this season. Take the time, think it out and discuss with your spouse your spending habits. Keep in mind the old adage: "Itís the thought that counts," and also know the more time you spend on what to get that person may save you money in the end. Itís true, we all love a gift that is either made literally for us or given with us in mind. Happy Holidays and share the love.

Brian Brogan is a financial therapist and wealth advisor. He is the vice president of The Brogan Group of H.G. Wellington & Co. Inc. and works with couples and families to communicate about money and learn to build and transfer wealth across generations. Brian can be reached at bdb@signalreport.com or (610) 896-8823.


---
---
---
Leave a Comment