Helping Your Spouse With the Emotions of a Passing Parent
A husband asks for advice on what he can do to help his wife, who has trouble opening up, as she tends to her fatherís last days.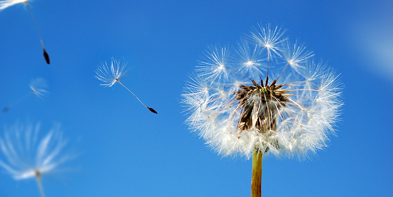 ---
"
Öif you can pick up the slack, allowing her to have whatever time she requires, that will be enormously beneficial to her."
My wife is about to lose her father to cancer and we have relocated nearly 2,000 miles away from home so she can care for him till the end. She is becoming increasingly withdrawn and is trying to convince herself that she is not allowed to cry. Is this healthy in the grieving process and what actions can I take to help?

First, Iíd like to commend you for being so supportive of your wife. The fact that you were willing to move so that she could care for her father, in his final months, is truly quite honorable of you. Also, youíre sensitivity in being concerned for how she is dealing with her fatherís imminent passing is also quite admirable.

As a psychologist, I agree with you that it would be better if your wife did express her emotion and allowed herself to cry. However, when it comes to emotions, especially surrounding grief, there just are no rule books.

There are several possibilities as for why she is not more open with her feelings. Here are a couple of thoughts I have that may be contributing to your situation:



*

Her perception may be that her father is the one who is more entitled to her emotions at this time.



*

She may believe that her crying will upset him further.



*

Sometimes, people donít express their grief so that they can get through what they have to; in other words, if they allow themselves to let it out, it will be too overwhelming.

What you can do, at this point, is continue to be there for her. You can let her know that it is not a sign of weakness to express her feelings. However, if she chooses not to, you have to respect her choice.

Offer assistance in whatever way will be helpful to her. The best way to know what she needs is to ask her. It very well may be that what your wife desires now is to spend as much time as she can with her father. So, if you can pick up the slack, allowing her to have whatever time she requires, that will be enormously beneficial to her.

Once her father passes, again, you cannot predict how your wife will respond. She will likely be helped by your support at that time. My experience with other people whom have been close to their parents, is that getting over their passing is a process that takes a while. Your continued love and support will help to foster her healing as well as ensure the solidarity of the relationship between the two of you.

Karen Sherman, Ph.D., (www.drkarensherman.com) is a practicing psychologist in relationships and lifestyle issues for over 25 years. She offers teleseminars and is the author of "Mindfulness and the Art of Choice: Transform Your Life" and co-author of "Marriage Magic! Find It, Keep It, and Make it Last." You can sign up for her free monthly newsletter with relationship tips at www.ChoiceRelationships.com and follow her on Google+.




---
---
---
Leave a Comment