No More Breakfast?
New studies are arguing against the health benefits of breakfast.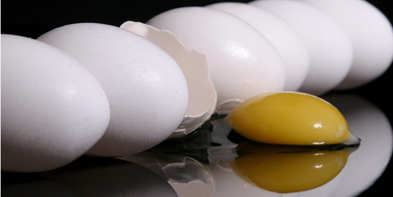 ---
We've all heard the mantra. Breakfast is the most important meal of the day. Don't skip breakfast. Breakfast keeps you going in the morning. Blah, blah, blah.

Blah, blah, blah, you ask? But isn't it true, isn't breakfast the most important meal of the day? Maybe not, as new studies are showing that adults who skip breakfasts may not be missing out on all that much. A recent article in the Los Angeles Times said that it may not matter when you eat, but what you eat and how much. Especially for those who could stand to skip a few meals.

But for many of us, the thought of skipping breakfast is hard to swallow. "Eating a balanced breakfast is key for mood and thinking," says Debbie Mandel, author of Turn On Your Inner Light: Fitness for Body, Mind and Soul. "Complex carbs like whole wheat toast, oatmeal, and fruit elevate serotonin. Lean protein like eggs and low fat yogurt drive intellectually demanding tasks."

Cori Russell says she's had breakfast every day for her entire life. But it's a different story for her husband of six months, Jeff, 31. "Since I've known Jeff, he's never been a regular breakfast eater, especially during the work week," says Cori, 26. "He'll eat breakfast on the weekends, but usually only if I instigate it."

Jeff isn't alone. According to the LA Times article, surveys show that about one-third of all people in the U.S. and Europe skip breakfast. And studies show mixed results about whether or not skipping breakfast can help a person lose or gain weight.

"He usually holds off until lunch," Cori says of her husband. But she says that she's an entirely different animal when it comes to breaking her fast in the mornings. "During the work week, I almost always eat scrambled egg-beaters with fat free cheese," she says. And Jeff? "He's told me before that he can easily survive on one meal a day, whereas I have to eat every few hours," she says.

Whether you enjoy a morning meal or waiting until the afternoon hours to eat, the results are still out on breakfast, but more experts do agree that it's better for you than bad. "After a whole night of the body fasting, breakfast helps you to jumpstart your metabolism and begin the day with an energy booster as opposed to an energy drainer," Mandel says. Cori adds that although they might not be able to share their first meals of the days together, what she really looks forward to is coming home to have dinner with Jeff. "It's the most enjoyable and relaxing part of my day," she says. Maybe the perfect compromise for them is having breakfast for dinner?


---
---
---
Leave a Comment