Lube Of The Sea
There's plenty to choose from when it comes to a personal lubricant, but one lube is ready to change the game—and it comes from the ocean!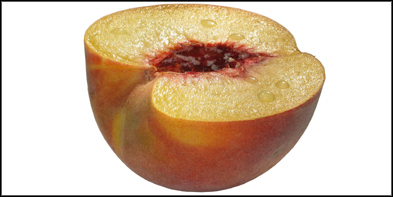 ---
Whether it's a super sex romp on a Saturday night or a jaunt down the Hershey highway, everyone can agree that the best sex happens when it's nice and slippery. And thanks to personal lubricants, a woman's pleasure palace should never mimic the Sahara desert, but rather the low friction fun zone it was intended to be.

Personal lubricants have been used for ages. Originally derived from surgical lubricants designed for use during medical procedures, the personal lubricant can be found on nightstands and inside medicine cabinets across the globe. Up until a few years ago, personal lubricants consisted of only the water-, oil- and silicone-based types.

But those types of lubricants might be taking a back seat to a new lube on the block. And this lube could be something that could save your life—literally.

It goes by the name of Oceanus Carrageenans in the scientific world, but to you it might be called "necessity." The name Carrageenans is derived from a type of seaweed that is abundant along the Irish coastline near the village Carragheen. Found in many of the foods we eat, Carrageenans are a gel like substance that is used as a thickening and stabilizing agent.

But we're not going to take you out to a nice dinner this time. It's the sex we're after.

The sexual sides of sea algae Carrageenans are a revolution in the world of personal lubricants. Not only is it one of nature's most effective lubricants, it's water-based and pH balanced to gently lubricate without the use of silicone to safely and gently complement the body's natural fluids.

But you said it could save my life? Well, it just might. In clinical studies, Carrageenans have been shown to block infections of some sexually transmitted viruses like HIV and genital herpes. Now that's a lube! And it's getting some major backing for its study by such organizations like the Bill and Melinda Gates Foundation and the Rockefeller Foundation to name a few.

Gary Kehoe, CEO of Dreambrands, Inc. ( www.dreambrands.net), which is behind cold remedy ZiCam and others products, has been working in the lab with the red sea algae and is the creator of the aptly named Carrageenan. He turned his focus to creating a better lubricant when he and his wife came to a lull in their sex life as she neared menopause.

"After years of researching, my wife and I discovered that women have limited options in the sexual wellness category," says Kehoe. "Science has focused mostly on male needs with things like Viagra and Cialis, but they weren't doing anything for women."

Kehoe and his wife have spent nearly $1 million and countless hours in the company's research and development lab. That's not a bad way to bring the spark back.

Although the product is awaiting FDA approval and is only available on the internet and select stores in Arizona (the company's home base), Kehoe and his wife plan to make this the number one selling personal lubricant on the market. So until then, try and do your best to keep it wet.


---