2 Financial Myths Dispelled
It's time you achieve your goals by dispelling the myths that surround them.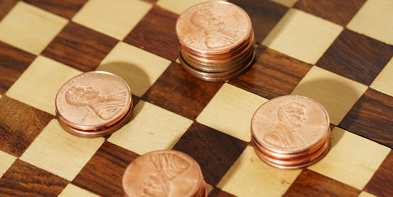 ---
For clarification, a financial myth is a financial strategy that consistently does not achieve the desired result. Recently, I authored the book, "Exposing the Myths to Achieving Financial Success" to cut through the excessive and inaccurate information out there and dispel the myths of achieving financial success—strategies that are at best unproductive and, at worst, financially lethal. Parents have enough challenges with raising their kids, managing their careers and time, paying bills and somehow through it all saving enough money for future college expenses. Then hopefully, after the kids are through college, there is enough time, energy and career left to save for retirement!

You have little room for error. However, you can achieve your goals and retire financially sound by overcoming the following two myths:

Myth #1: You can live in financial ignorance and it will all work out somehow.

Pay attention to the statements you receive from the Social Security department. Notice the fine print at the bottom of your retirement benefit statement that explains there are only enough funds currently in the trust to pay some of your projected retirement benefits (your statement will show the percentage for which there is funding). The separation of the "have" and "have nots" among the retired population is becoming more apparent even today, with the key differential being the planning or lack there of.

Recently, I was in line at Safeway behind an elderly couple who had their food bagged by another elderly individual. Walking into Target, Wal-Mart, Best Buy or Sam's Club, I am regularly greeted not by young people taking an entry-level job, but those clearly past retirement age. Admittedly, some "retired" people take part-time jobs just to stay busy and enjoy the opportunity to get out and earn a little money. However, you do not want to wait until you are 60 years old to find out that you could have done a better job managing your finances.

Here are some action points to consider:

- Evaluate and abandon investment strategies that are not achieving your desired goals.

- Determine how you will invest if the U.S. economy slows.

- Minimize deposits into investments of which you have limited knowledge, experience, control or liquidity.

- Review and understand your current employer benefits and all your retirement plans.

Myth #2: There are too many variables to accurately project 50 years into the future.

It is not only possible to project into the future of one's financial situation, it is critical you do so. You must anticipate what financial challenges you may face in the future. It is important to be proactively thinking about your financial goals and evaluate how you are doing. This process should be completed well before you select your investment strategies or make any serious long-term decision. It is possible to project your future finances, despite moving targets, constantly changing needs and an unpredictable cost of living. No competent businessperson would ever consider "winging it" with their business, without considering the future and preparing projections to help them plan.

Most competent financial planning organizations have sophisticated planning software that can actually chart, with surprising detail, exactly how much you will need each month to achieve education funding goals, building savings for home purchase and meeting retirement goals. More surprising is the relatively low cost to have a financial plan prepared. If you are a participant of a 401(k) retirement plan, you most likely have access to retirement planning software programs for free that can help you determine the exact rate of return and savings amount per paycheck to achieve your savings goal for retirement.

Here are some action points to consider:

- Prepare your financial statements and update them annually.

- Outline your financial goals and time line.

- Find a financial planner you can work with and trust. Have the financial planner prepare a financial plan that addresses achieving your goals.

These are only two myths of many that are sabotaging families every day and preventing them from meeting their goals. Be proactive with managing your finances and become a student of issues that include insurance, investments, tax strategies, real estate and estate planning. You don't have to become the expert (you will hire them) but you do need to know what questions to ask and be able to make knowledgeable decisions.

Anton Bayer, CFP has over 26 years experience as an investment advisor and is the Senior Vice President of the Northern California Wealth Management Division for CBIZ Financial Solutions, Inc., an investment and advisory company managing or advising for over $4 billion in assets. Bayer authors "Managing to Retire," a quarterly newsletter. You can contact Anton Bayer at 408-794-3536 or at abayer@cbiz.com to receive the newsletter.


---
---
---
Leave a Comment