How to Shop Outlets
The "Shopping Queen" gives you some last-minute tips on outlet shopping—saving you both time and money.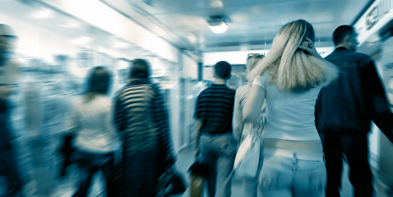 ---
Outlet shopping is a great way to save time and money while shopping. However, it isn't as easy as it looks. There are many tips and insider secrets to getting the best deal. Here is your map to outlet savings.

The most important thing to know is that your savings are actually determined before you even step foot into an outlet center. If you plan on going outlet shopping, spend some time on your computer before you head out. Visiting a couple of websites can save you big. You can find the current promotions at all of the stores listed below. Many outlets have online only coupons. They also have coupons at the information center, but you have to either have a AAA membership or a printed VIP pass to get the coupons.

Here are some outlet centers offering great deals you can research ahead of time:

Discover Mills, Lawrenceville, GA (www.discovermills.com): If you show your Discover Card at the information desk, you can get a free coupon book—although supplies are sometimes limited. If you don't have a Discover Card, you can purchase a coupon book.

North Georgia Premium Outlets, Dawsonville, GA (www.premiumoutlets.com/vip): This outlet center is by far the most generous. You can register for their free VIP club online and get access to dozens of online-only coupons, as well as print a special VIP coupon book voucher to show at the information desk to get even more coupons. You can also show your AAA card for the coupon book too.

Prime Outlets Calhoun, Calhoun, GA (www.primeoutlets.com): Prime Outlets offer a 1Club Savings Card. You can sign up for the card online and then print the voucher to present at the service desk for your actual card and savings book. This is free to join.

Tanger Outlets, Greensboro, NC ( www.tangeroutlet.com/coupons): There are two Tanger Outlet centers in Georgia, Commerce and Locust Grove. You can view some coupons online, but to get a coupon book you must either purchase one for $3 or show your AAA card at the information desk.

How Outlet Stores Operate
There are two kinds of outlet stores, retailer outlets and factory outlets. Retailer outlets carry merchandise from a variety of brands, for example Off Saks Fifth Avenue. Factory outlets only carry merchandise from their own brands, for example Ann Taylor. Factory stores sell merchandise that didn't sell in their regular stores, as well as merchandise that is irregular or has some flaw. Make sure you know the difference.

Some outlet stores only bring in merchandise that was at the original store. It is at these stores where you can find real bargains. Some other outlets bring merchandise that was specifically made for the outlet store and was never sold at the original store. You have to be careful while shopping at these outlets because the values are not quite as they appear.

One way to easily tell the difference is to look at the price tags. If the price tag has several markdowns and isn't as new looking, then most likely it is from the original store. However, if it is a newly printed price tag with no markdowns and just a list price and outlet price, then most likely that item was never sold in the original store.

Outlet Shopping Tips
In addition to looking for savings online, here are some more ways to save money and headaches.

1. When shopping, start from the back of the store. Most of the marked down items are in the back of the store.

2. Ask sales people at the store if they have any promotions or specials. Sometimes they aren't advertised or publicized and you have to ask.

3. Before you buy, ask about the return policy. On the one side there are stores that have an "all sales final" policy or an exchange only policy. On the other side are stores that will allow you to return items bought at an outlet at their regular stores and within a longer return period.

4. Visiting outlet centers usually takes up more time than you expected, so take snacks with you to keep your energy up.

Follow these guidelines and make your last minute shopping a breeze.

For more money saving tips, as well as coupons to local stores visit www.ShoppingQueen.com.


---
---
---
Leave a Comment