Surviving the Holidays
Don't get caught in a blizzard this holiday season. Plan ahead and reduce your holiday stress.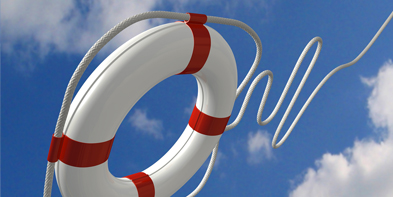 ---
Halloween is over, Thanksgiving is fast approaching and the wreaths hanging on every pole in town tell us the holiday season has officially begun.

Obviously, the holidays are a busy time; most of us mix work with out-of-town guests, parties and countless trips to the mall, among other distractions. The challenge of remaining productive at work—while juggling holiday-related activities—can be daunting. How, then, is it possible to stay on top of your work and manage stress during this hectic time?

Home
To ensure that things run as smoothly as possible, take a few minutes each morning to review daily appointments and tasks against the list of holiday "to do's." Families need to sit down and evaluate their activities and responsibilities; calendar coordination is key. Who is going where, what are the priorities of the day and what needs to get done and when? This simple exercise saves untold amounts of stress caused by too much to do and competing events.

Work
Also, consider your employer's policy on paid time off and vacation time. It can't be assumed that you will be able to take a day off for last-minute shopping or because you got a bit too loopy at the company party. Employers realize this time of year is hectic, but also need to maintain staffing and productivity levels. Employees should plan for time off needed during the holidays well in advance to ensure their requests are approved.

Employers can help employees by promoting on-site shopping opportunities (lunch time programs such as book/gift fairs) and providing e-mail tips on holiday planning.

Health
Staying healthy during the holidays is a challenge for nearly everyone. From too many after-work events to the onset of cold and flu season, there are myriad opportunities for husbands and wives to get run down, causing people to get behind. You can get flu shots and also pay attention to what your body is telling you. If you need rest, try and get some, even if it's a just a short nap. Additionally, the challenges of dealing with depression and "holiday stress" can become debilitating for many. Know that you're not alone in dealing with the stress.

When the holidays have come and gone, you can breathe a sigh of relief knowing that you were able to accomplish your day-to-day duties and fulfill all the ancillary details thrown into the mix. Most importantly, enjoy your company, good food and happy holidays!

Jennifer Berman is the managing director of HR Advisory and Training Services at CBIZ Human Capital in Chicago. She can be reached at JBerman@cbiz.com or by calling (312) 602-6816.


---
---
---
Leave a Comment