6 Cheap Family Activities
Want to spend some quality fun time together—without spending a wad of cash? Check out these suggestions.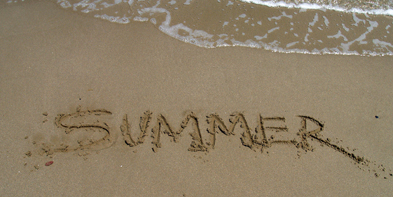 ---
With all the time you spend as a family during the summer, coming up with fun activities can get expensive. The fairs, the water parks and eating out more often will all take their toll on your wallet. So why not try out one of these inexpensive activities you can do as a family?

Head for the great outdoors. There are 157 national forests across the country that have plenty of places for your family to explore. You can go hiking, biking, sight seeing, wildlife viewing, swimming boating and fishing. There may be an entry fee, but it's sure to be minimal compared to what you'd spend at most other attractions. You can even extend your trip to multiple days—just be sure you splurge on some comfy sleeping bags, a tent and some food. Check out www.forestcamping.com to find a national forest near you. And for information on going fishing in your area—often for free, especially if you're in an urban area—check out www.takemefishing.org.

Go to the mall. Going to the mall might seem like counterintuitive when you're trying to save money, but unless you're a shopaholic, it's a great place to go for some free entertainment. Even better if you're going to a festival center—a tourist-type shopping center with free entertainment like Pier 39 in San Francisco and Pike Place Market in Seattle. If you set a budget for the day, you could have a good time acting like a tourist or teenage girl in your own town.

Enjoy the national pastime. Most baseball stadiums offer cheap seats and even giveaways on theme nights. But if seeing the pros seems too costly head to the minor leagues where you'll still get hours of entertainment, a good time outdoors and a great budget evening for your family.

Do some family art. You shouldn't need to buy a thing for this one. Take whatever you have around—markers, sidewalk chalk, paint, clay, fabric scraps—and figure out something to do with it. Make a mural, sew a quilt, make a little town out of Legos if you like. Just use your resources to see what you can make.

Make a summer reading list. Of course, Harry Potter will be on this one, plus whatever else you'd like. Raid your bookshelves or go to the library and do some reading about whatever interests you and your kids. You can even take your books out to the back yard or park and enjoy some quiet time in the shade.

Check out Hasbro's new express games. At less than $15, these new versions of Monopoly, Sorry! and Scrabble can provide a quick fix of fun, even when you don't have much time. Each is designed to take 20 minutes or less—so no more four-hour Monopoly games. The Monopoly version has you roll multiple dice to acquire properties and hotels and the Scrabble version includes lettered dice that are placed on a small game board that fits two words at a time. These don't come out until August, so be on the lookout after you've already tapped out your other summer activity options.


---
---
---
Leave a Comment