Summer Fun With the Kids
Be the coolest parent on the block with these fun summer ideas.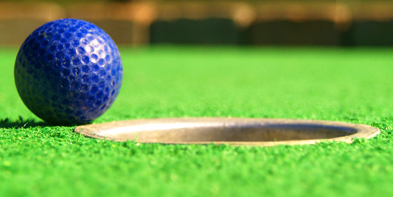 ---
Summer break, the best time of year. With days at the pool, popsicles, bike rides and beautiful weather, what's there to complain about? But the fun only lasts so long, and soon you hear the dreaded whine, "Mom, Dad, I'm bored!" What do you have planned to keep your kids busy this summer, and how can you have fun along with them? The experts weighed in with some fun ideas to try—and who knows, you and your spouse may want to do some of these activities alone whether you have kids or not.

Plant a dinosaur garden. Test out if that green thumb is genetic by getting hold of some prehistoric flora and planting a garden together. Ella Zachos, author of Down & Dirty: 43 Fun & Funky First-time Projects & Activities to Get You Gardening says, "Four or five horsetails make an excellent prehistoric forest. In front of them, add two or three clumps of Japanese painted fern and a few Christmas ferns. Finally, cover the bare ground with Irish moss." Then let your kids bring out their dinosaur toys to complete the prehistoric scene and play.

Make jam. Instead of opting for Welch's, stir up an easy, no-cooking jam and have fun experimenting with the flavors. If you can, start by picking berries or other ripe summer fruits in your backyard. If your home is fruitless, just head to the supermarket. You simply stir together sugar, or sugar alternative, and Ball Freezer Jam No-Cook Pectin, then get a bunch of fresh fruit and mash it up. Stir it all together with a wooden spoon for three minutes and ladle into jars. Then you can spend time decorating the jars and give them as gifts. Or just enjoy it on your toast in the morning. For more in-depth recipes, check out www.FreshPreserving.com.

Build a mini trebuchet. If your kids love to throw things around, this'll be a science lesson, history lesson and construction lesson all in one. Bruce Yeany, a high school science teacher and author of If You Build It, They Will Learn: 17 Devices for Demonstrating Physical Science, says he and his kids once built miniature trebuchets that could "launch golf balls and other small objects quite a distance." It's probably a better bet for you to build a tabletop size model like the one here (http://www.stormthecastle.com/trebuchet/how-to-build-a-trebuchet.htm) —so you don't break any windows.

Visit BODIES The Exhibition. Spend a day looking at the amazing wonders of the human body in one of the many exhibits throughout the country. The pieces, all made from real human remains, are part anatomy lesson, part art. Too see if an exhibit is in a city near you, visit www.bodiestheexhibition.com. And if you can't make it over to a show, the site has free downloadable educational materials for kids and parents.

Preserve your memories. Who said the parents have to be in charge of photo albums and scrapbooks? Marilyn Heywood Paige, a professional scrapbook artist, says to pick out five or six photos both you and your children are excited about and make a few scrapbook pages. Let your kids journal their memories of the day, and you can do the same. "It's not only a way to get kids writing during the summer," says Paige, "it makes for a great family heirloom and a really fun summer afternoon."

Tee off. Play a round of golf without the country club—or mini-putt—fees. "Construct your own miniature golf course right in your own backyard," says Jyl Steinback, "America's Healthiest Mom" ( AmericasHealthiestMom.com). "Gather doormats, dustpans, paper cups, lightweight balls and mini clubs. Make your own flag markers and label each hole." And if it's raining outside, she suggests setting up an indoor course using paper cups turned on their sides and ping pong balls.


---
---
---
Leave a Comment