(Zester Daily)



O

nce, you couldn't make a chowder in New England without purists frowning over your shoulder. I learned this as a young chef working aboard a ship cruising the waters of Nantucket, catering to the tastes of paying guests. We could give them moules marinières scented with wine; we could make garlicky coquilles Saint Jacques, a French dish that was in fashion then, from the lovely little bay scallops that we gathered in the early mornings off the boat; but we couldn't, on any account, meddle with their chowder.

Orders to abide by tradition were passed down from the captain, an overbearing man steeped in the lore of the locals. His notion of the dish was informed, he said, by a chapter in "Moby-Dick," a copy of which lived on the bookshelf next to all the nautical charts. You might recall the chowder of Melville's day, shared between Ishmael and Queequeg at the Try Pots Inn on the very same Nantucket Island where I was initiated into the local ways with fishy broth: "It was made of small juicy clams, scarcely bigger than hazel nuts, mixed with pounded ship biscuit, and salted pork cut up into little flakes; the whole enriched with butter, and plentiful seasoned with pepper and salt."

Only recently have I revisited that time-honored tradition and given any thought to the Nantucket captain and his chowder obsession. By all historical accounts, his beloved stew owes more to the bivalve-loving Wampanoag than to the fish-phobic Pilgrims. The truth is that chowders are as varied as other soups; they always have been and always will be, reflecting regional customs, ingredients at hand, current trends or, simply, inspiration.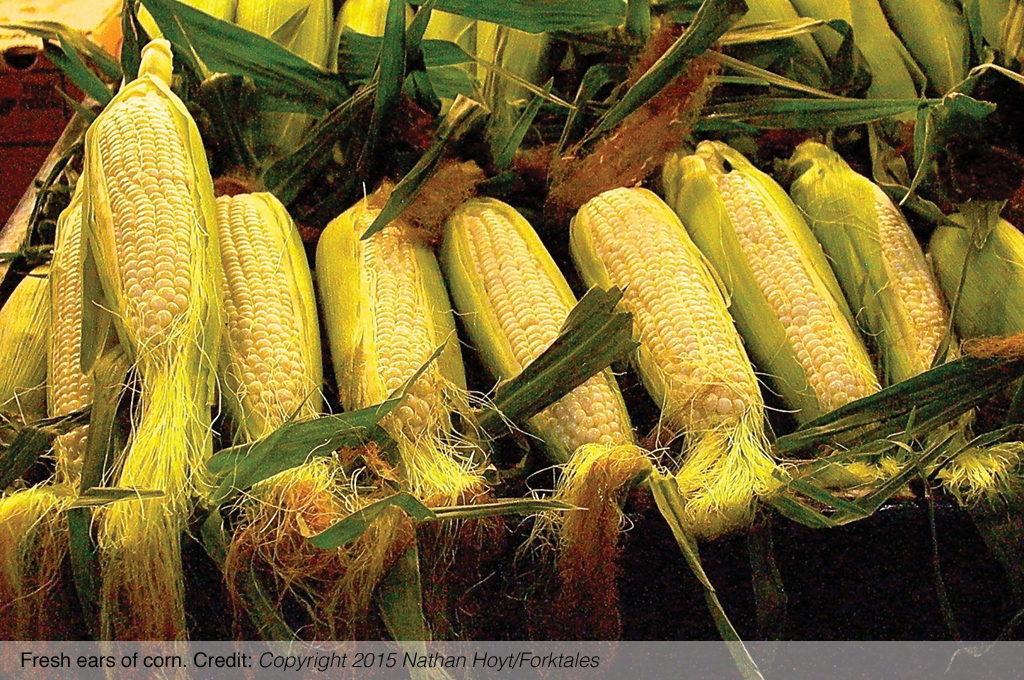 Key Ingredients



Some Yankee versions are still broth-based, such as the one Melville immortalized, but others—whether at the hands of the French or the colonists—came to be fortified with milk or cream. A Zester colleague, scholar Clifford Wright, cites the recipe of one Lydia Maria Child recorded in the mid-19th century cookbook "The Frugal Housewife" as the standard for authenticity (click here for recipe). That version makes the use of milk official, along with quahogs such as cherrystones, potatoes, onion and butter. Ideally, Wright says, you should use raw, fresh creamery milk, but if that's not an option, "mix whole milk with cream for a substitute."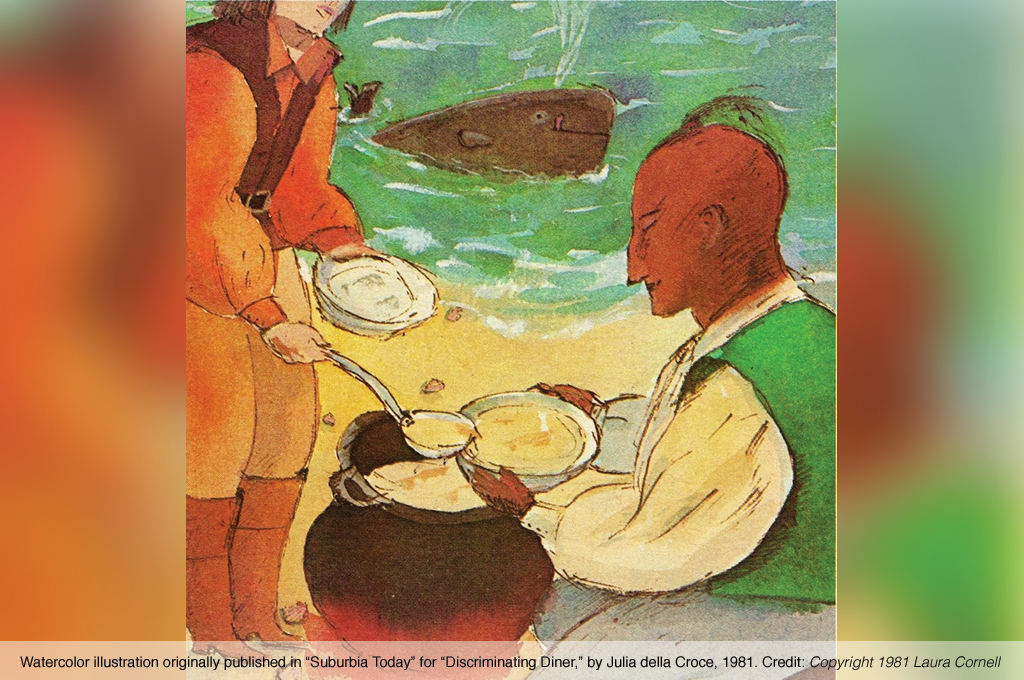 The Evolution of New England Chowder



Native American cooking is no doubt the true source of our New England chowders. According to historian and author Linda Coombs of the Wampanoag Tribe of Gay Head (Aquinnah) on Martha's Vineyard, the mother of all New World quahog chowders was corn-based. Her ancestors—those gentle people who lived on the islands of southern New England, farming and whaling well before the first English appeared—relied on maize as well as beans and winter squashes year-round. "Fresh or dried, they were the basis for soups or stews or any dish," she explained when I spoke with her on the subject recently. The cooks then added "game, fowl, fish, clams or other seafood to get a tasty broth. It was all mixed together in a big earthenware pot that was balanced on a sizzling-hot tripod of rocks over a low fire and stoked continually with small twigs to prevent direct contact with the kettle." Consider as well a first-hand account by one John Bartram, an early American explorer of New England: "This repast consisted of three great kettles of Indian corn soup… with dried eels and other fish boiled in it" ("Observations on the Inhabitants, Climate, Soil, Rivers, Production, Animals and Other Matters Worthy of Notice," 1751). What might we call such a dish but—chowder?



Beyond the Clam



While the natives prized clams for both their meat and their shells, the early colonists' chowders contained no clams at all but rather assorted fish. "Clams became accepted to them in time, but it is on record that in the 1620s, the Pilgrims fed clams and mussels to their hogs with the explanation that they were 'the meanest of God's blessings,'" writes Waverly Root and Richard de Rochemont in their "Eating in America: A History."

Although I was bound to the Nantucket captain's version while cooking on the boat, once I got my own kitchen, I quickly shed the Puritanical approach. My experiments with chowder have been far-flung, ranging from tomatoey zuppe of salt cod and potatoes to winey mussel stews flavored with sweet and smoky pimentón de la Vera to milky fish soups scented with dill, to name just a few. In the summertime, I'm especially enamored with chowder made from freshly picked sweet corn. A recent experiment combining the kernels with new potatoes and shrimp, finished with a little cream and bourbon, resulted in a soup of delicate and unexpected flavors. I call it the Do-As-You-Damn-Well-Please Chowder, and I think it's a keeper.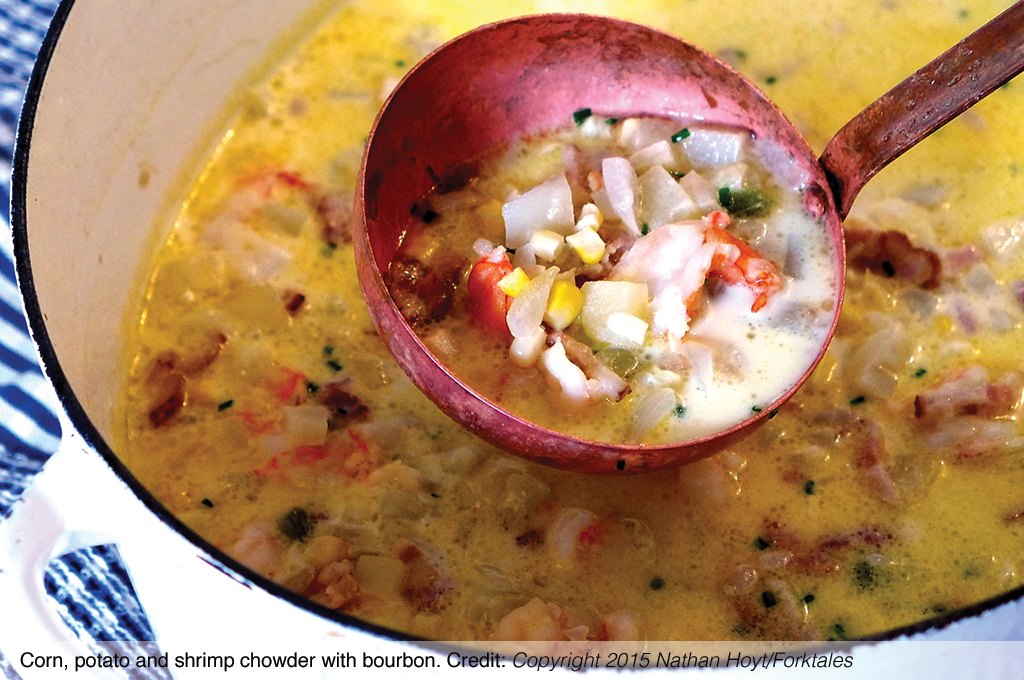 Do-As-You-Damn-Well-Please Chowder With Corn, Potatoes, Shrimp and Bourbon





Prep time:

30 minutes



Cooking time:

About 20 minutes



Total time:

About 50 minutes



Yield:

4 to 6 servings



Ingredients:



1/2 pound raw small or medium shrimp in the shell

10 sprigs of Italian parsley

1 bay leaf

3/4 pound Yukon Gold, fingerling or Red Bliss potatoes

4 ears fresh corn

Scant 2 teaspoons good olive oil

1/4 pound bacon, diced

2 tablespoons unsalted butter

1 yellow onion, chopped

1/2 teaspoon minced red or green jalapeño (or to taste)

2 ounces bourbon

1 cup heavy cream

Fine sea salt to taste



Directions:





1.

Peel and devein the shrimp, reserving their shells. Cut them in half horizontally and rinse in cold water; reserve, chilled, for later. Rinse the shells in cold water and put them in a saucepan with 3 cups cold water. Add the parsley stems (reserve the leaves) and the bay leaf. Bring to a boil, reduce to a simmer, partially cover the pan and cook over low heat, stirring occasionally and skimming any scum that floats to the surface, about 20 minutes. Strain and set aside.



2.

In the meantime, peel and dice the potatoes and cover them with cold water; set aside. Using a sharp knife, scrape the corn kernels off the cobs; set aside.



3.

In an ample Dutch oven or wide, heavy-bottomed braiser, warm the olive oil. Add the bacon and sauté it over medium-low heat until nicely browned, then transfer to a paper towel to drain and set aside.



4.

Warm the butter in the bacon drippings and stir in the onions and jalapeño. Sauté over medium-low heat until they are limp, about 12 minutes, stirring occasionally. Drain the diced potatoes and add them to the onions. Continue to sauté over medium-low heat until the potatoes begin to soften, about 10 minutes, stirring to prevent them from browning excessively.



5.

Stir in the reserved shrimp stock, cover partially, and bring the liquid to a boil. Immediately reduce the heat to medium and simmer until the potatoes are tender, 15-20 minutes. Pour in the bourbon and continue to simmer until the alcohol evaporates, 2 minutes. Stir in the corn kernels and the reserved shrimp; cover.



6.

As soon as the shrimp is pink and cooked through, remove the cover and stir in the cream. Heat through, about 3 minutes. Chop the parsley leaves and stir them into the chowder along with the bacon; salt to taste. Eat hot. If you make the chowder ahead of serving time, bring it to room temperature before chilling it for up to 3 days. To reheat, warm it over a low flame, covered, until heated through (avoid simmering it).

Copyright 2016 Julia della Croce via Zester Daily and Reuters Media Express