Sometimes, Three's a Crowd
Does your husband spend too much time with his brother? Do your siblings pick on your spouse? Hear two stories and how to deal with siblings that affect your marriage.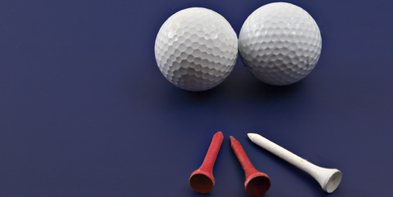 ---
John Riley and his brother are tight. They play golf together, take trips to Vegas, fish and hang out—you know, brother stuff. Not too long ago however, John's wife Erica, wasn't exactly feeling the "brotherly love." The problem was that John, 38, was spending virtually all of his free time with his brother, while Erica was left wondering how her twosome became a onesome. After a long period of neglect, Erica, 36, got fed up with the situation and began deleting messages on John's phone that were left from his brother. John got her message.

Lorna McLaren of Vancouver, British Columbia had sibling problems of her own. But for Lorna, her problem wasn't that she was spending too much time with her siblings, but that they were torturing her husband. "For years, anytime my husband and I were at family engagements, my siblings would try to irritate him, egg him on to behave badly in front of others," says Lorna. "They knew what bugged him and would plot together scenarios to get him to look like an idiot or get him angry."

Lorna, now 47, recounts a story from their wedding day some 20 years ago. Lorna's brother hired a justice of the peace that happened to be a real estate agent. Coincidentally, Lorna's husband was also a real estate agent, but for a competing company. When it came time to sign the wedding certificate, Lorna's husband—a German man who puffs his chest when irritated—refused because the justice of the wanted him to sign with his competitor's pen. Lorna's siblings were pleased.

When it comes to siblings and marriage, you get to pick your spouse, but you can't pick the rest of the family. In John's case, there was too much love—in Lorna's, not enough. It's not uncommon for sibling behavior to affect a marriage. Some brothers and sisters are bad influences, some are too needy, and others are just vindictive. Dr. Charles Sophy, a psychiatrist in Beverly Hills, California, addresses what to do when a sibling affects your spouse's behavior.

It's important to first identify if it's a new behavior or an existing behavior that's never been extinguished. If it's a new behavior, "that's telling you that there's a conflict going on that he's either not dealing with or dealing with in a pretty immature, regressed way," says Sophy. If it's an old behavior, "[The spouse] kind of knew going into it and now evolved from it and doesn't do it anymore."

Once you've nailed down the behavior pattern, Sophy recommends you first take a look at yourself and offers five points you should examine:

1. Assess how your sleep is.
2. Do you work? If not, is it gratifying? If the answer is no, you may need to beef that up.
3. Are you eating healthy and regularly?
4. Are you getting enough exercise and expression of self?
5. How's your playtime and socialization?

Then assess your spouse (preferably without them knowing).

This should give you some good information and a better understanding to move forward. "You'll see things, like either he's not happy in his work or sex life and their expression of self peace isn't working, or something's brewing," says Sophy. Now when approaching your spouse, after you've flexed your Sherlock skills, don't address them in an accusatory manor. Instead, build on their strengths. Tell them about your happiness in the relationship, then build up to the shortcomings.

Dr. Karen Gail Lewis, who is currently working on a book about relationships between siblings and how they influence each other, has another possible root cause of behavior change. "They may not feel ready to take on responsibility," says Lewis, who is also the author of Siblings In Therapy. She says it could be a way for them to unconsciously avoid excepting the responsibilities of a wife and/or kids.

In Lorna's situation, her siblings were acting out and affecting her marriage, Sophy suggests that if the rebelling siblings are also married, approach their spouses about the situation. Most likely, they too are not pleased with the situation. He reiterates, however, that the conversations should be based on strengths, not weaknesses.

At the time, Lorna was completely unaware of her siblings' elaborate plots against her husband. Lorna chalked them up as good fun and coincidences when, in fact, they were premeditated slights. Lorna's husband saw through the situation and would get angry. Lorna would stick up for her siblings, and fights ensued. Eventually, the fights and awkwardness at family gatherings became a piece in their divorce nine years after they married.

For John and Erica, they realized that it wasn't John's brother who was the problem, it was the lack of time Erica was spending with her husband. Now, rather than playing switchboard with John's incoming messages, Erica has been taking golf lessons. And just last weekend, she found herself on a golf course with her husband . . . and his brother.


---
---
---
Leave a Comment