Mr. Sub-Prime!
The final housing numbers for 2006 are in and itís the worst itís been in nearly two decades. Brian lets you in on how to get back on track and how to go about it right now.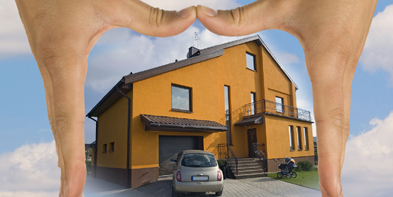 ---
By now, every one and their brother has heard the term sub-prime and the concern surrounding it. But for many married couples, sub-prime doesnít mean a thing. So, what is it and why should you, as a homeowner be concerned?

First, the housing market runs on a few thingsósupply and demand in the local area of the market and the cost of money via the TNX chart or 10-year treasury bonds. Most 30-year fixed conventional loans are based off a 10-year T-bond. This rate is directly linked to the federal fund rate. So, as we have seen in the past four years, rates have been readjusted higher, well, until last summer when the Federal Reserve took a pause, which we are currently in now. The current Fed rate is 5.25 percent, which makes the current prime rate at 8.25 percent. Today, the cost of borrowing money is more near and dear to a married couple than it was, four years ago.

With this being said, fewer couples can afford to borrow money cheaply, therefore making less demand when buying a home, either new or pre-owned possible. But, the real issue is the prior lending practice of the non-bank loan originators in the past five years. Many people bought homes they should have not been qualified to purchase due to their debt-to-income ratios. So how were they able to? This is one question many are not discussing. The fact is lenders created new products (loans) for groups of people who had less then 600 FICO scores. These are interest only products or ARMS (adjustable rate mortgages). The lenders didnít stop thereóthey created 40 and 50 year fixed products. Like the late '90s, with stocks, one asset craze moved to another. I could write about this for hours, but letís talk about what to do now.

Miami, Las Vegas, Houston, Richmondóthese are some of the places which have up to a 30 percent sub-prime exposure. This says to me that if you are looking for a deal you will find one in these locations. The reason is most of these owners or tenants will be forced out. Most states have 15 percent or less exposure so most deals will be available for new buyers.

Real estate in general is very local, but the general outlook is for this correction to last a couple of years as land moves slower than equity markets. Prices will be flat to lower but the cost of a loan will be getting more expensive. So if you have an ARM, get into a fixed loan for 30 years at six percent. If you canít afford that, get a 40-year fixed loan.

If you are a selling, you need to work very hard to stage and sell this space. Marketing is key here.

We have not seen the end of the stock markets concerns over the sub-prime and its issues. Look for the big investment bank and lenders to show no pain in their first quarter and second quarter earnings. This could be an anchor on the market in general while facing a slowing economy.

Vice President Brian D. Brogan of H.G. Wellington & Co. Inc. Mr. Brogan can be reached at bdb@signalreport.com or 610-896-8823.


---
---
---
Leave a Comment