St. Patty's By the Numbers
With St. Patrick's Day just around the corner, find out how it started and the financial impact of the Irish.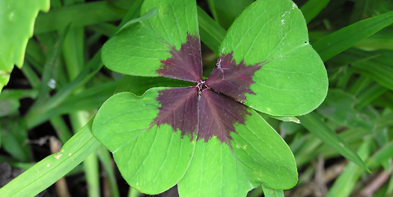 ---
Are you foaming at the mouth for some green beer? It's probably because you're getting closer to that very special day when America celebrates all things Irish. And just in case you run into a leprechaun who quizzes you on your knowledge about the emerald isle, here's some interesting facts about the Irish, provided by the U.S. Census department:

Kiss me I'm Irish: Close to 35 million Americans claim to be of Irish ancestry. It's the second most frequently reported ancestry, the first being German. That's almost nine times the population of Ireland itself (around 4 million) and that's 12 percent of the U.S. population as a whole. Where do a lot of them live? Massachusetts, of course, where 24 percent of the population claims Irish ancestry.

A significant portion of Irish-Americans are homeowners. The Census reports that 72 percent of householders of Irish ancestry own the home they live in. That's higher than the American average of 67 percent nationwide.

The median income for an Irish-American householder is $51,937, and 31 percent of Irish-Americans 25 or older have a bachelor's degree or higher.

Let's party like Irish rock stars: The U.S. alone produced 41.6 billion pounds of beef and 2.4 billion pounds of cabbage in 2005. And in 2004, the average American consumed 21.6 gallons of beer. Much of that may have come from the more than 350 breweries based in the U.S. that year.

Just like home: Last year, the U.S. imported close to $24 billion worth of goods from Ireland and exported $6.9 billion. Also, there are four cities in the U.S. named after the shamrock, the floral emblem of Ireland. There are also nine cities that share the name of Ireland's capital of Dublin. There's also an Emerald Isle in North Carolina.

Where and when: St. Patrick's Day was originally a religious holiday in honor of St. Patrick, who introduced Christianity to Ireland. The first St. Patrick's Day parade was held on March 17, 1762 in New York City. President Harry Truman was the first president to attend the parade in 1948. And March was proclaimed Irish-American Heritage Month in 1995 by Congress.

So there you have it, lads. Keep these trivial facts in mind this Saturday and you might be the center of conversation. Oh, don't forget to wear your green.




---
---
---
Leave a Comment