10 Ways To Put Romance Back Into Your Marriage
In day-to-day life, itís easy to get off track when it comes to romance in your marriage. Use these tips to keep it fresh.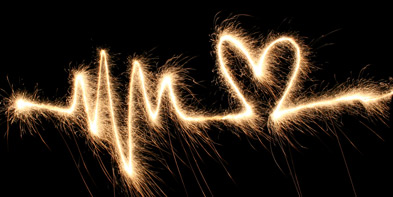 ---
"
Thereís a difference between sex and romance, but they are the perfect match and a recipe for a steamy, delightful married sex life."
Take a minute and close your eyes, breathe deeply and think about the phrase, "over and over again." Are you thinking what Iím thinking? What comes to my mind is something very romantic and sensual. Think about how the love in your relationship is going and be honest with yourself.

Are you taking good care of one of the most important aspects of your marriage? Iím not talking sex and the three-minute thrill. However, I would like to say, "Bravo" if you are still having the best sex everÖ thatís awesome. If youíre not, the best way to get the sparks flying and the flame rekindled over and over again is to remember the romantic aspect of true love.

Romance is often lost in our busy routines, and now that many of our most romantic holidays are over, is romance and the box of chocolates a lost art in your marriage? Thereís a difference between sex and romance, but they are the perfect match and a recipe for a steamy, delightful married sex life.

Romance is often defined as an adventure, like the excitement of a new relationship. It is beautiful, authentic and selfless. As for sex, well I don't have to tell you what it is; you can define the art for yourself.

Here are 10 tips that will keep the sparks flying! If you're already doing these things, great! If not, give them a try and most of all have fun!



1.

The next time you take a shower, wear just the towel around for a while. Titillation will spur your spouse to be more spontaneous.


2.

To explore new territory, write down your fantasies and put them in a "fantasy jar." Then take turns picking out of the jar and act out the fantasies. This can build romance, intimacy, trust and great sex.


3.

You can build up tension during the day with suggestive e-mails and phone messages so that he or she is raring to go at night.


4.

For women, reverse the role when it comes to sex and you become the aggressor (if you're not already).


5.

Be desirable. Throw away the big underwear and long johns.


6.

Be approachable and let your character be like a canvas for painting.


7.

Seize the moment and lose your inhibitions.


8.

If you're on a tight budget, keep it simple and plan for a night in! Candles, dinner, love songs and a glass of wine are very romantic.


9.

Play a sexy romantic game like twister! Steal kisses while the game is in play.


10.

On Saturday mornings stay in bed an extra hour together to cuddle and share your thoughts undisturbed.

If you have children at home of any age, except perhaps an infant, you may need to plan some of these activities. Being creative and having fun together is like being on an adventure. It will remind you of the good times when you were dating and keep the newness in your marriage. If you have older children, make time for a little hanky panky on a night when they are going to be out spending time with friends. If they are younger, arrange for a sitter so you can take time out together without distractions. Most of all, remember that every day should reflect the same sentiment like Valentineís Day does. Therefore, whatever you do for one another when these special occasions arise, do it everyday and make the love in your marriage powerful and lasting.

Mary Chatman is a romantic decorating specialist and founder of Love Life Designs, LLC, a romantic decorating and design firm facilitating Atlanta, Los Angeles and New York City. Mary is also a romance and marriage advocate. She has been featured on CBS Better Mornings, Good Day Atlanta, and Every Day with Marcus and Lisa. Mary is also a relationship and romance writer for blackbride.com. For more information about Love Life Designs, LLC or to add romance to your abode, visit www.lovelifedesignsllc.com .


---